Cee Lo Green not interested to apologize for altering John Lennons lyrics in Imagine
04 Jan 2012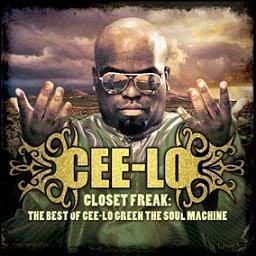 The singer tweeted and then deleted an explanation regarding changing the lyrics to the famous song of John Lennon during his recent performance in the New Year.
Cee Lo Green provoked a latest controversy in New Year. The "Forget You" songster fueled annoyance after a performance on Time Square of NBC what the fans of John Lennon considered sacrilege: altering the lyrics of the song "Imagine" and to sing "all religion is true" as a replacement for "and no religion too," which were Lennon's original lyrics.
Green, who is also judging one of the talent shows on NBC, The Voice had performed alongside singer Justin Bieber, Diego Torres, Chelle Ray and Pitbull on New Year's Eve special of Dick Clark co-hosted by Ryan John Seacrest.
Immediately the Lennon fans attacked on Twitter after his solo performance of the famous tune.
"Cee-lo ruining John Lennon....not everything needs a remix. Although the message is relevant," suggested D'Nai who is one of the readers. Said @kevinkieninger: "Cee Lo. There's some songs you just don't cover. Like anything by the Beatles or John Lennon."
"The whole point of that lyric is that religion causes harm. If "all [sic] relgion's true" it would be a pretty bleak place," commented @geekysteven, summing up John Lennon's philosophy of anti-religion.