Beyonce and Jay-Z gave First public Statement after the birth of their child
05 Jan 2012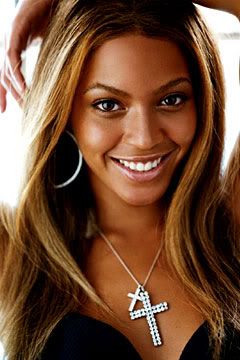 "We are in heaven," told the couple regarding the birth of their daughter Blue Ivy Carter.
"Hello Hello Baby Blue!" said the new parents Jay-Z and Beyonce. The popular singer gave birth to a daughter which they have named Blue Ivy Carter at Lenox Hill Hospital on Saturday in New York.
On Monday, they released a statement, stating, "We are happy to announce the arrival of our beautiful daughter, Blue Ivy Carter, born on Saturday, January 7, 2012."
"Her birth was emotional and extremely peaceful, we are in heaven," they added to the statement. "She was delivered naturally at a healthy 7 lbs. and it was the best experience of both of our lives."
Fans had been eagerly waiting for the birth of their child ever since Beyonce disclosed that she was expecting during the MTV Video Music Awards. Rumors had begun spreading almost a week before that the singer had already given birth to the child.
Even more rumors whirled on the actual day of birth that the powercouple had shelled out around $1.3 million just to book an entire floor at the hospitals maternity ward, which the hospital immediately refuted.
"The suggestion that the couple paid $1.3 million to rent an entire maternity floor is simply not true. The family is housed in an executive suite at the hospital and is being billed the standard rate for those accommodations. Our executive suites are available for any patient, including the food service and amenities provided to the Carter family," said Frank Danza who is a spokesman for Lenox Hill Hospital.
Besides, Jay-Z who is a popular rapper released a wonderful song "Glory" about his daughter's birth. In the song, Jay has spit that, "My greatest creation was you" and has dedicated it to "the most beautiful girl in the world."